9/19/2022 -
WINCHESTER, N.H. – Both Todd Patnode and Tyler Leary celebrated Modified championships Saturday at Monadnock Speedway, with Patnode's 100-lap Whitcomb
Latest News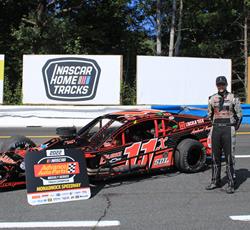 9/19/2022
WINCHESTER, N.H. – Both Todd Patnode and Tyler Leary celebrated Modified championships Saturday at Monadnock Speedway, with Patnode's 100-lap Whitcomb 5 Race Series champion, and Leary, seventh on the day, securing the 2022 Monadnock Speedway track...
more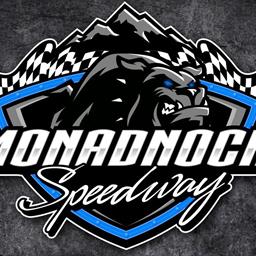 5/22/2022 - Monadnock Speedway
Winchester, NH
Monadnock 150 - ACT, PASS Super Late Models & Pass Modifieds
American Canadian Tour, PASS Super Late & PASS Modifieds.
Race Time is @ 3:00 PM.
Ticket available at the ticket window on the day of the event. Pit Admission $45.00.
General Admission: Adults - $25.00
Ages 6 - 12 - $10.00
For more information go to http://www.proallstarsseries.com/default.htm
https://www.acttour.com/
Pits Open

10:00 AM

Gates Open

12:30 PM

Hot Laps At

12:30 PM

Racing Starts

3:00 PM
American Canadian Tour
Pro All Star Series Modifieds
Pro All Star Series Pro Stocks
Next Event
To Be Announced!
Driver Registration