9/19/2022 -
WINCHESTER, N.H. – Both Todd Patnode and Tyler Leary celebrated Modified championships Saturday at Monadnock Speedway, with Patnode's 100-lap Whitcomb
Latest News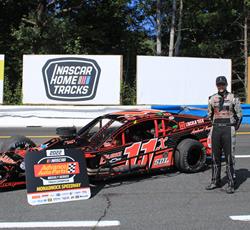 9/19/2022
WINCHESTER, N.H. – Both Todd Patnode and Tyler Leary celebrated Modified championships Saturday at Monadnock Speedway, with Patnode's 100-lap Whitcomb 5 Race Series champion, and Leary, seventh on the day, securing the 2022 Monadnock Speedway track...
more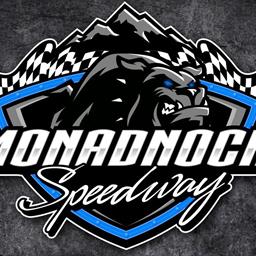 7/30/2022 - Monadnock Speedway
Winchester, NH
Gear Jammers Magazine Truck Show
Tickets are available on the day of the event. For more information, call Bob - Gear Jammers Magazine @ 508-212-9998.
Saturday 7/30
9 AM Spectator Gates Open (Once main lot is full satellite lots will be used at Gamarlo's Supermarket and Winchester Speed Park. Shuttles are available at those sites)
6 AM - Noon Truck Registration
10 AM - 2 PM Big Rig Truck Pulls (No Pickups!!)
3 PM Raffle Drawing (AT REGISTRATION TENT)
4 PM Trophy Presentation
5:30 PM - 7 PM Concert with Annie Brobst Band
7 PM Parade of Lights
Next Event
To Be Announced!
Driver Registration