9/19/2022 -
WINCHESTER, N.H. – Both Todd Patnode and Tyler Leary celebrated Modified championships Saturday at Monadnock Speedway, with Patnode's 100-lap Whitcomb
Latest News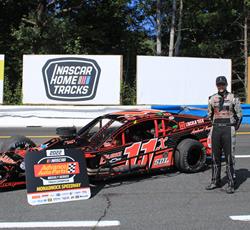 9/19/2022
WINCHESTER, N.H. – Both Todd Patnode and Tyler Leary celebrated Modified championships Saturday at Monadnock Speedway, with Patnode's 100-lap Whitcomb 5 Race Series champion, and Leary, seventh on the day, securing the 2022 Monadnock Speedway track...
more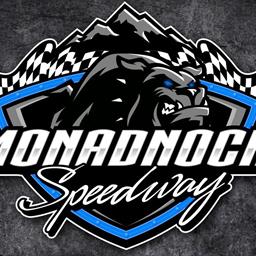 7/24/2022 - Monadnock Speedway
Winchester, NH
Sunday Mudbog Mudslinger - Cancelled
Important Update for Sunday - July 24, 2022 MudBog Event
Due to unforseen circumstances of the amount of work and preparation that needs to be done for the July 30 & July 31 Gear Jammers Event, the managament regretfully announces that the Mudbog scheduled for Sunday - July 24th has been cancelled.
The management will be looking to reschedule at a future date. The next Mudbog will be held on Sunday - August 14th: The Hall Memorial Event! We do apologize and we thank all our mudbog competitors & fans for understanding.
Open Class
Outlaw Class
Pro Class
Modified Class
8 Cylinder
4-6 Cylinder
Next Event
To Be Announced!
Driver Registration