9/19/2022 -
WINCHESTER, N.H. – Both Todd Patnode and Tyler Leary celebrated Modified championships Saturday at Monadnock Speedway, with Patnode's 100-lap Whitcomb
Latest News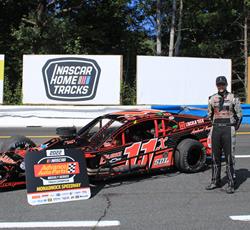 9/19/2022
WINCHESTER, N.H. – Both Todd Patnode and Tyler Leary celebrated Modified championships Saturday at Monadnock Speedway, with Patnode's 100-lap Whitcomb 5 Race Series champion, and Leary, seventh on the day, securing the 2022 Monadnock Speedway track...
more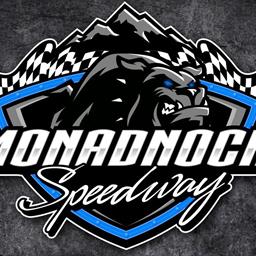 4/23/2022 - Monadnock Speedway
Winchester, NH
Annual Test & Tune Day
2022 Test & Tune Day for all divisions (including touring divisions). Safety inspections for all Monadnock Speedway divisions. Pit fee $25.00. Free General Admission. Concessions & Beer Garden will be open. Practice 12:00 PM - 5:00 PM
Pits Open

10:00 AM

Hot Laps At

12:00 PM
Next Event
To Be Announced!
Driver Registration