9/19/2022 -
WINCHESTER, N.H. – Both Todd Patnode and Tyler Leary celebrated Modified championships Saturday at Monadnock Speedway, with Patnode's 100-lap Whitcomb
Latest News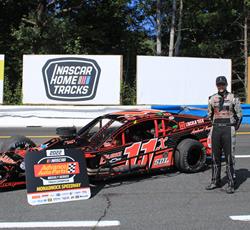 9/19/2022
WINCHESTER, N.H. – Both Todd Patnode and Tyler Leary celebrated Modified championships Saturday at Monadnock Speedway, with Patnode's 100-lap Whitcomb 5 Race Series champion, and Leary, seventh on the day, securing the 2022 Monadnock Speedway track...
more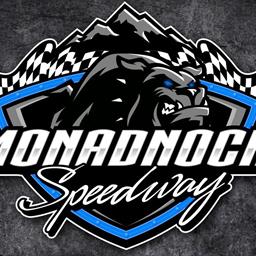 4/24/2021 - Monadnock Speedway
Winchester, NH
Annual Test & Tune
Test & Tune Day for all divisions (including touring divisions). Pit Admission $25. Free General Admission. Concessions and Beer Garden open.
NHSTRA Modifieds

21 entries

Street Stocks

20 entries

Late Model Sportsman

15 entries

Mini Stocks

19 entries

Pure Stocks

21 entries

Young Guns
Driver Registration