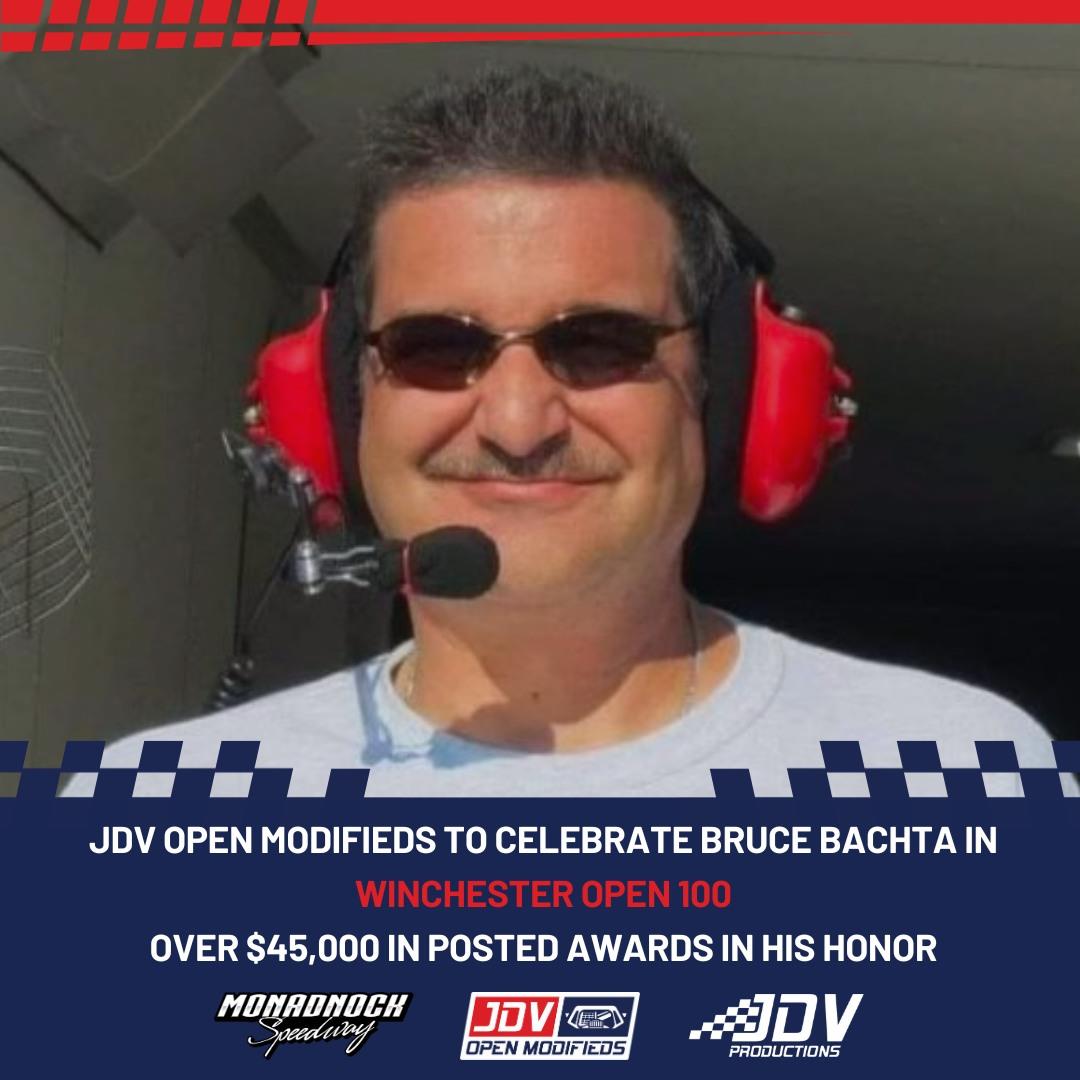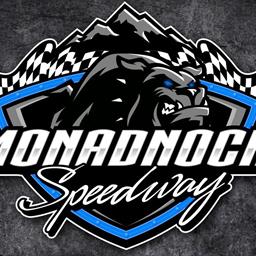 11/14/2023
Monadnock Speedway
---
Winchester Open 100 to Celebrate the Life of Bruce Bachta
Winchester Open 100 to Celebrate the Life of Bruce Bachta
Kevin Rice will lead fundraising efforts to enhance the purse for the JDV Open Modifieds on June 8, 2024, at Monadnock Speedway in honor of longtime Modified fan and crew member, Bruce Bachta. Rice has committed to paying a minimum of $100 per lap ($50 to the race leader and $50 to another random position), as well as additional bonuses.
"We are honored that Kevin approached us about remembering Bruce as part of the JDV Open Modified event on June 8," Josh Vanada, CEO of JDV Productions, said. "Bruce was an all-around good guy, and to celebrate his life with a high-paying Modified race seems appropriate. We're very grateful to Kevin for the way he is choosing to remember Bruce and support all of the JDV Open Modified teams that will be racing on the brand-new asphalt at Monadnock Speedway," Vanada concluded.
Those interested in supporting his efforts can reach out to Kevin directly on social media. With the enhancements Kevin will bring to the purse, the total posted awards will exceed $45,000.
"Riverside Park was Bruce Bachta's favorite place, and Monadnock Speedway is the venue most like it. Bruce always refrained from spending money on himself so that, without fanfare, he could give multiple Modified teams money to race. I want this event to be the biggest damn Modified race that it can be by helping teams race in his memory. It will be a night to remember one of the most giving Modified fans, and longtime crewmen that this sport has ever seen," Rice said.
Drivers can register for the Winchester Open 100 here https://www.myracepass.com/tracks/2149/registrations/8719.
More information regarding the Winchester Open 100 for the JDV Open Modifieds will be released in the coming months.
---
Article Credit: JDV Productions
Article Media
Back to News