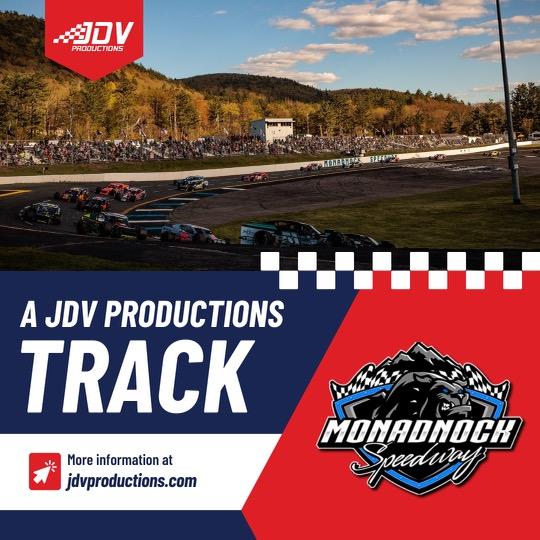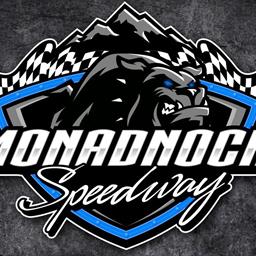 9/27/2023
Monadnock Speedway
---
JDV Productions to Operate Monadnock Speedway
Officials from JDV Productions and Monadnock Speedway announced on that the two parties have entered into a lease agreement for the 1/4-mile bullring located in Winchester, New Hampshire. Led by CEO Josh Vanada, JDV Productions, has promoted NASCAR Whelen Modified Tour events in each of the past two seasons at the Southern New Hampshire speedplant. The current agreement will turn the keys over to the facility affectionately known as "Mad Dog" to JDV Productions in a multi-year agreement.
"Norm Wrenn and I have a shared passion for doing what is best for short track racing. We first met in a race series where I was an official over a decade ago and have developed a great working relationship during the past several years as we have leased his racetracks. I'm grateful to him, his wife, Shirley, and Jeff Zuidema for working with us to help put this deal together. We are excited to continue to bring national quality events to Mad Dog throughout the 2024 season and beyond," Vanada said.
JDV Productions was founded by Josh Vanada in 2021. Building upon the experience gained as the General Manager of Thompson Speedway Motorsports Park, he, and an experienced group of motorsports professionals joined together to promote NASCAR Whelen Modified Tour events in Pennsylvania, New York, Maine, and New Hampshire. Priding themselves on producing national quality motorsports events, JDV Productions creates fun, family-friendly, and professional racing events. Vanada intends to bring these defining characteristics to each of the events that JDV Productions will promote on Monadnock's bullring every Saturday night.
"Norm Wrenn and his team have stewarded the tradition of Monadnock Speedway over the past several years, making great infrastructure improvements and putting a focus on the racers and race fans. We intend to build on that legacy by providing affordable family fun, telling the incredible stories of the teams that race there each Saturday night, and providing a national-quality experience."
Monadnock Speedway opened in 1971, carved out of a gravel pit. There have been several owners, but most notably Larry Cirillo and Fred Pafumi, who had possession of the racetrack for over 30 years. The track is currently owned and operated by Norman Wrenn, Jr., an accomplished racer and successful New Hampshire businessman, who purchased it in 2018. Wrenn's legacy is one of significant improvement, including new grandstands, catch fence, pit area and fan experience improvements, as well as the upcoming pave of the racetrack scheduled for later this month. To stay up to date with all the happenings at Monadnock Speedway, visit monadnockspeedway.com, and follow them on their social media channels. To learn more about JDV Productions, please visit jdvproductions.com.
---
Article Credit: JDV Productions
Submitted By: Michelle Cloutier
Back to News